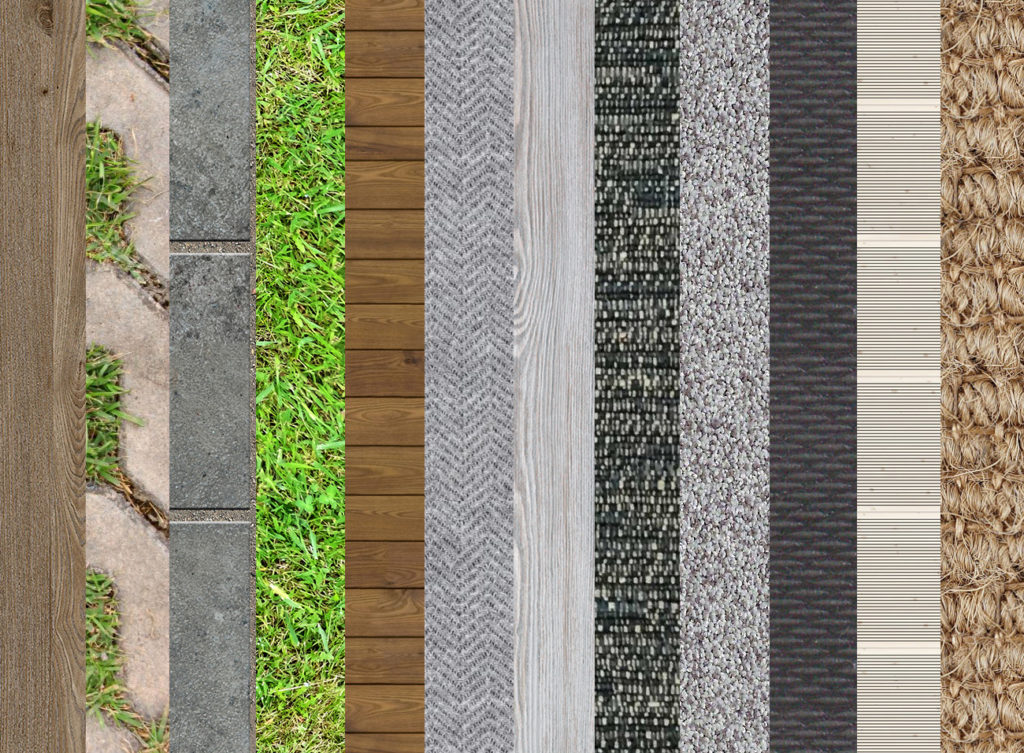 Your BIM software likely have a basic material library that comes by default.
However, soon you will realize that additional texture are needed to better graphically represent a project.
There are many pages dedicated where you can find textures online.
Find below a list of some websites that offers textures.
MTEXTUR
mtextur.com [.ch .de .eu] is the link between real and digital building materials around the CAD & BIM world of work.
They create digital copies of products as CAD and BIM textures for their customers, the manufacturers and representatives of building materials, and provide them free of charge to the architects and planners.

As an independent company, They can produce digital CAD & BIM building materials for nearly all different planning and CAD software solutions on the market.
TEXTURES.com
Textures.com is a website that offers digital pictures of all sorts of materials. They have pictures of fabrics, wood, metal, bricks, plastic, and many more. These images are called textures and can be used for graphic design, visual effects, in BIM or CAD and any other situation where you need a nice pattern or background image.

The user can download up to 15 images for free every day. In case the user needs more or bigger images, they are able to purchase a credit pack or a subscription.
The How it works page has more information about download quotas.
This website was founded in 2005 as CGTextures.com, According to them, their library currently has 131,617 images, and continues to grow every week.
ARCHITEXTURES
Architextures is a crowdsourced library of seamless textures and cutouts for architectural visualisations.